Import
Breveto supports importing files in various formats, making it easy to import your existing files. The following formats are currently supported: .md, .markdown, .html, .txt, .textbundle, .brev, .docx
To import files, click the import button in Breveto's main menu. You can also drag and drop any file or folder directly into Breveto's sidebar, and it will automatically be imported where you place them!
The import feature is still in its early stages and is not perfect, however, we have plans to improve it over time. If there's a format you would like to import from, let us know!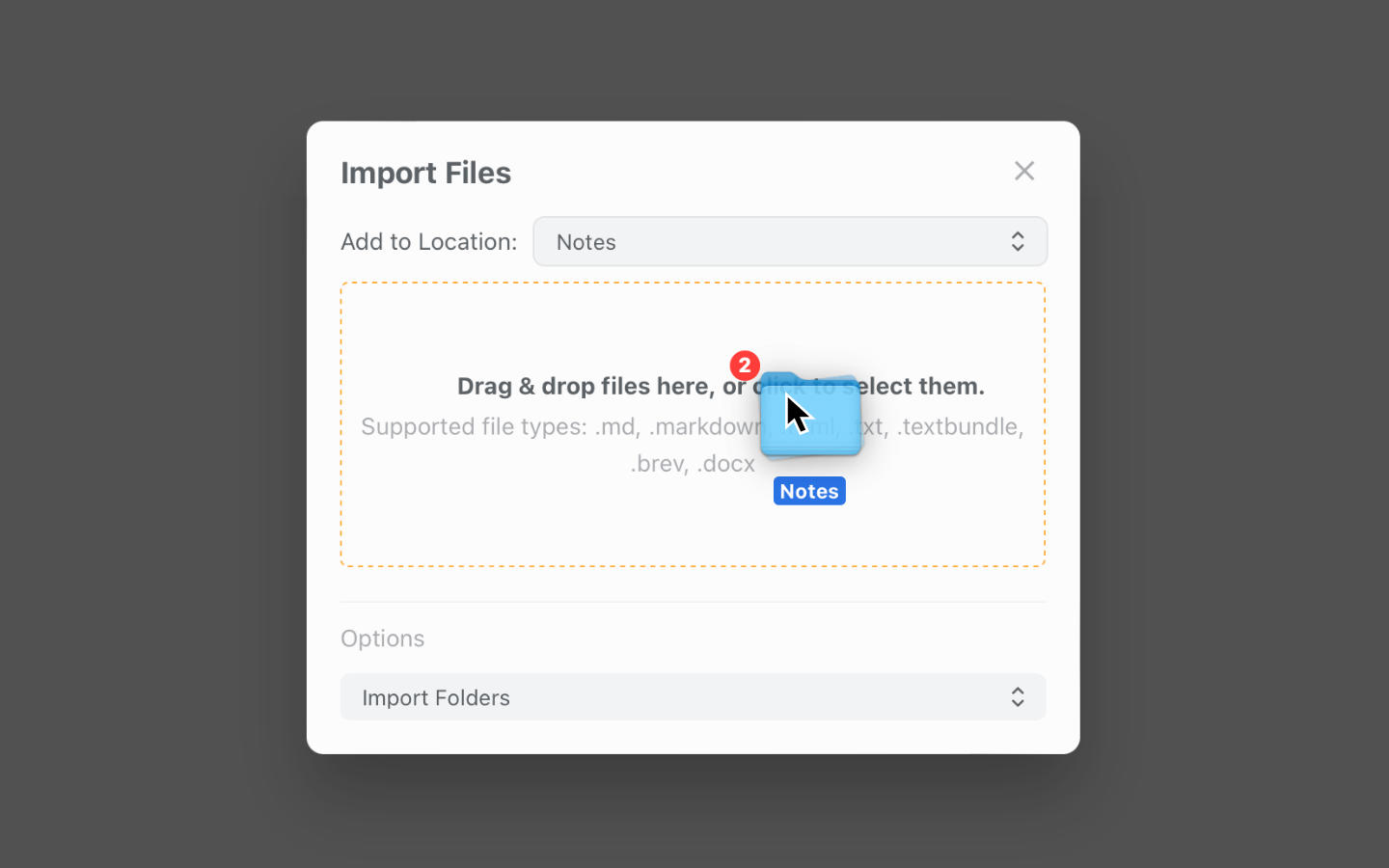 By default, Breveto will keep the folder structure of the files you import, but you can disable that if you wish.
Migrating from your old writing app
Soon we'll update this page to include a guide for migrating from common writing apps.
Import from Apple Notes
Currently, it's not possible to import all your notes at once from Apple Notes, however we're working on a solution to import them. For now, you can copy-paste each of your notes individually into Breveto. There are also third-party exporter apps that can export Note's files to HTML, then you can import the HTML as shown above.