Themes
Breveto's themes allow you to personalize your experience with the app. You can choose from a variety of beautiful themes or create your own with the theme editor.
To select a theme, head over to Breveto's theme settings and click on any theme to apply it.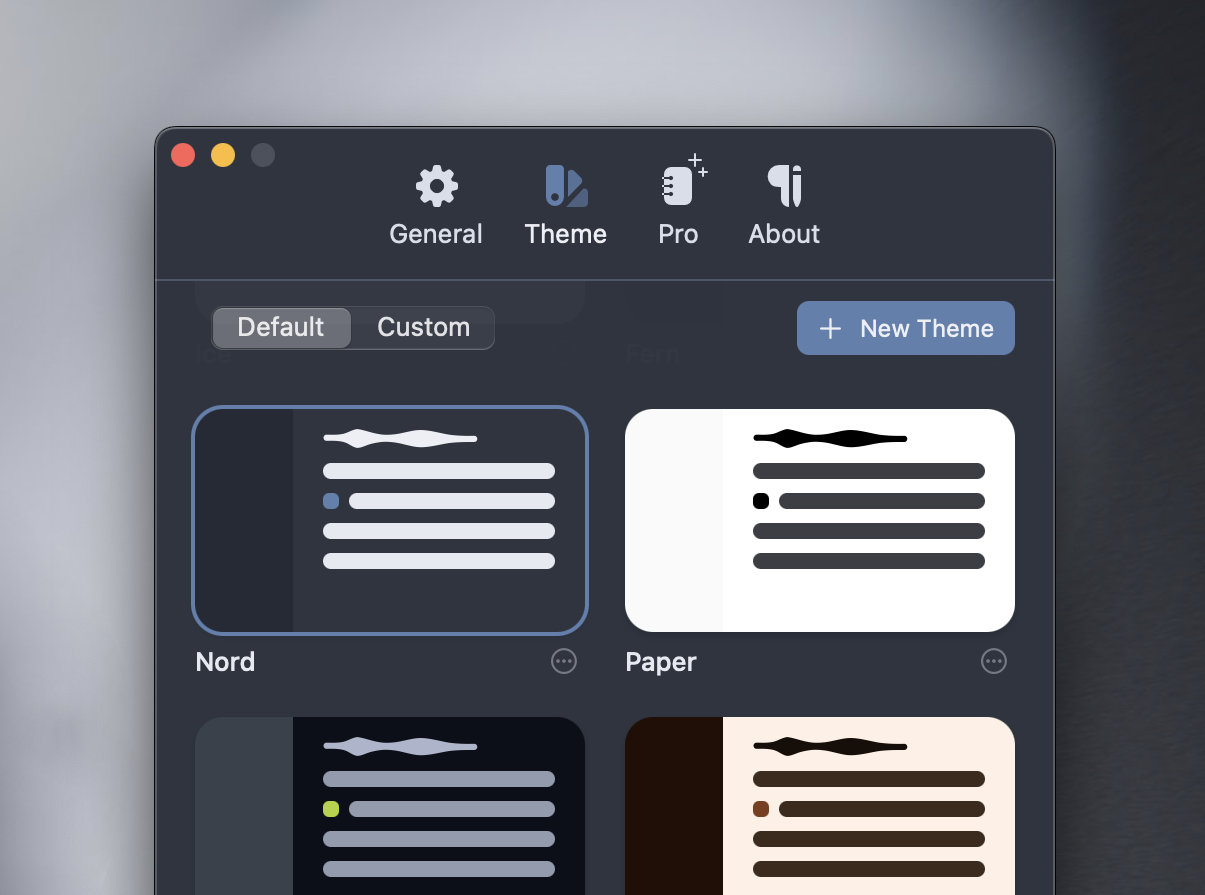 Pro Themes
Breveto offers two free themes - dark and light - that you can use anytime. If you want to use the other gorgeous themes or create your own, you'll need to upgrade to Breveto PRO.
Creating Custom Themes
If your creative side is ready to run wild, you can create your own custom themes with the theme editor. Just click the new theme button, then double-click to edit it. You can also duplicate existing themes by clicking on the three dots and choosing duplicate.
Edit colors by clicking on them. You can copy and paste colors using the hex input, or click the dropper icon to pick a color anywhere on your screen. While editing a theme, you can continue to use the app as usual to see all the components you're changing the color of.
Once you've finished editing your theme, click save to save your changes and exit the theme editor.
Sharing Themes
You can also share your custom themes with others by exporting them as a file. To do this, click on the three dots next to the theme and choose an option to share. You can then send the file to others or import it into another installation of Breveto.
Import themes by dragging the theme onto Breveto's app icon.
Credits
A few of Breveto's themes were made from some of the awesome open-source themes below.